Last night we went to the cinema with BH to watch Hunger Games, after the good reviews I've read online. To be honest, I wasn't sure I was going to like it - teenage cry-me-a-river dramas make me yawn - particularly after it was extensively compared to Twilight, which I find quite simply boring.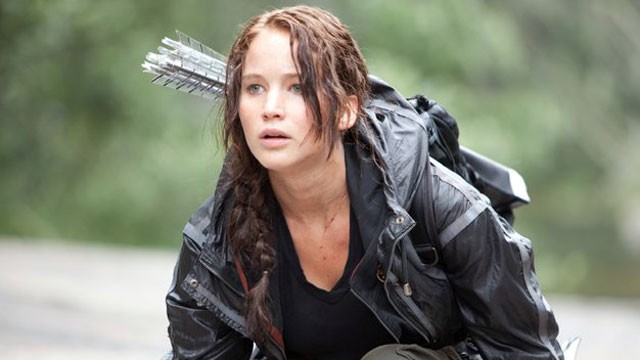 ALAS! The two films could not be any different. Before I move on to my mini review and why you should overcome your dislike for the stereotype chick flick and go watch Hunger Games, I should point out that I thoroughly enjoyed it, and would gladly watch it again.
The heroine, Katniss, was nothing like the plain-yoghurt-at-room-temperature Bella.She's feisty, strong, highly opinionated and although there is a love triangle going on (with actual human beings that its, not blood-sucking werewolves and zombies), she does not lose focus and strives to survive and win the Games. If you've wasted enough of your time to watch Twilight, you'd know that this hardly reflects Bella who is wholly dependent on her vampire boyfriend Edward, and is reduced to pieces the minute Edward leaves town.
However, I think what I loved about the Hunger Games is the fine balance between love and plot. True, in the vast majority of films produced anywhere love plays a central role, but in this case, Katniss has a bigger fish to fry than the love triangle involving her, her partner in the Games, Peeta, and another friend from home, Gale. In fact, she has to kill some of the other contestants to win the Games, survive, and care for her family who lives in the impoverished District 12. Apparently, the soul-crashing dilemma of who to date occupies little of her time and energy, in contrast to Bella. Also a note on the male characters, the film does not revolve around their abs and biceps *hint hint*.
In other words: Watch it.